A look at the claim that you need to "open your mind" when considering unlikely claims.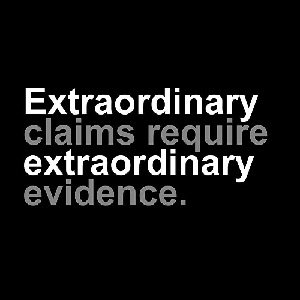 The claim that "extraordinary claims require extraordinary evidence" (ECREE) is often used in argumentation, usually with regard to claims of a religious, paranormal or pseudo-scientific nature.
How robust is this saying as a factual claim though? Does it stand up to scrutiny?
A look at a persuasive method of clinging to a belief that's unlikely to be true.